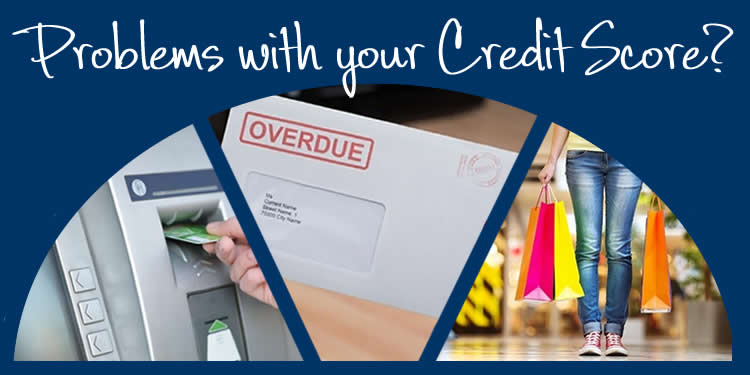 Debt problems are often linked with credit rating problems. This makes them doubly difficult to deal and it's hard to find good sources of information that cover both.
Many of the most read articles on Debt Camel are about the interaction between debt and credit ratings. There may not be a nice answer to your problem, but it helps to understand exactly what is going on and how this is likely to change if you do X, or don't do Y.
The important first step is to find out what is actually on your credit record – or rather the three credit records that you have with the three credit reference agencies: Experian, Equifax and TransUnion (formerly called Callcredit):
Improving your credit record
Understanding defaults
A defaulted debt will disappear from your credit record after six years, regardless of whether it has been settled, partially settled, you are still making payments to it, or not paying anything to it at all. This makes the default date a vital piece of information!
Old debts
A lot of questions relate to issues with old debts – how long are they going to show on your credit record and how can you improve this?
If you are currently making payments to an old debt, then read:
What about a debt that isn't on your credit file, whether it has dropped off or had never been added:
If you haven't been making any payments but you aren't being hassled, you may be wondering if your creditors have forgotten you:
If you have stopped paying anything to a debt for six years, it may become "statute barred" and the lender may no longer be able to take you to court for the money. This isn't strictly related to credit records – a debt can have dropped off your credit file but not be statute barred – but it's a vital piece of information for you to know about an "old debt":
Debt options and their effects on your credit record
If you can't afford to make at least the minimum monthly payments then you can't snowball – and your credit record is going to get worse, but how bad will it get?
It is a myth that going bankrupt destroys your credit forever. Even the worst problems disappear from your credit record eventually – defaulted debts, CCJs, bankruptcy and the other types of insolvency all "drop off" after six years.
The "clean up" procedures are much the same after all the different sorts of insolvency, but the details such as the timing varies (you can start much earlier with bankruptcy and a DRO) so there is a separate article for each:
Mortgages
A good credit record is important for getting a good mortgage offer – but it isn't the only thing that matters! You can spend a lot of time and effort trying to increase your credit score when that may not may any difference to your chance of getting a mortgage… And your outstanding debts are also important for a mortgage application, even if they aren't showing on your credit file! For more details, look at:
"Bad Credit" borrowing
Other credit record issues